Swingers Holidays in Mexico - Desire Pearl Resort & Spa, Rivera Maya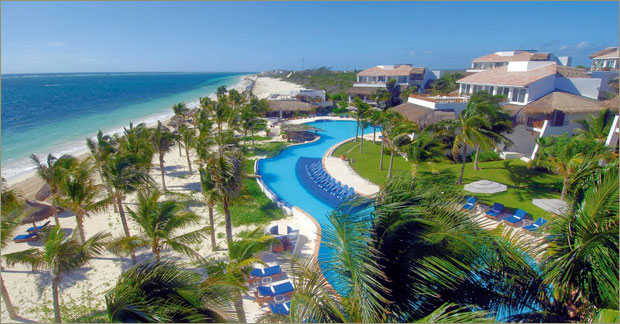 Desire Pearl Resort & Spa Riviera Maya, seductive, clothing optional sanctuary in the Mexican Caribbean, invites you to come with your partner to discover a world of deliciously sensual experiences. A paradise for couples only, this is the place where you can reinvent the meaning of passion, forget inhibitions and enjoy adventures that go beyond your imagination.
Surrounded by lingering ocean breezes, powdery white sand and the captivating, picture-perfect hues of the Caribbean Sea, Desire Pearl Resort & Spa Riviera Maya is found in an alluring beach of Puerto Morelos, as an idyllic setting where your most secret fantasies can become true.
With an architectural design that resembles an elegant villa and blends perfectly with its vibrant and tropical backdrop, our clothing optional resort features guest rooms, suites and penthouses that have been provided with a balcony or terrace, so that the only witness of those passionate encounters with your partner, will be the most breathtaking views of the Caribbean Sea.
As the most exquisite deluxe all-inclusive hotel, Desire Pearl Resort & Spa Riviera Maya has been provided with superb amenities and features that will seduce all of your senses such as an erotic, clothing optional atmosphere, oceanfront pools, beach beds, and an indulging spa. Two restaurants await you with delightful moments as you discover our variety of gourmet, signature dishes and sensual environments that will embrace you with the taste of Desire every night.
At Desire Pearl Resort & Spa Riviera Maya, the most enticing, adults oriented daily activities and nightly entertainment will set the perfect scene for flirtatious occasions to enjoy your partner's company, meet other guests as well as unparallel opportunities to let yourself loose.
For the ultimate seductive vacation, keep your mind open, unleash your imagination and surrender to the Desire Pearl Resort & Spa Riviera Maya experience
Book your next swingers holiday at Desire Pearl Resort, Rivera Maya Now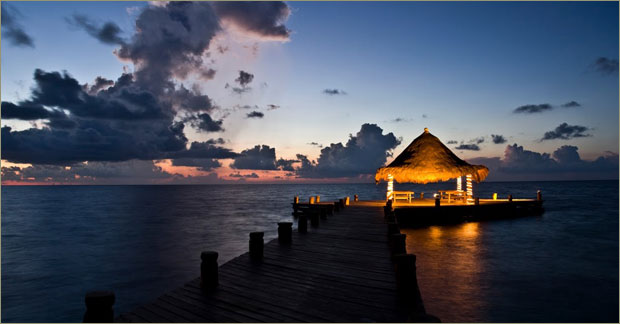 ---