La Macarena Swingers Resort - Costa Del Sol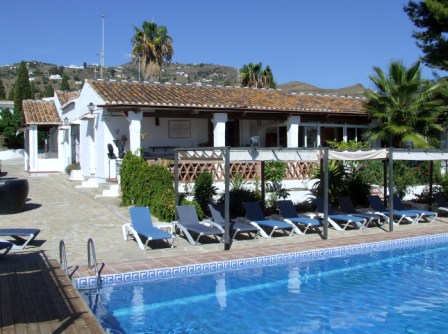 La Macarena Swingers Resort is one of the longest established swingers resorts in Spain. La Macarena is based on the Costa Del Sol (sunny coast) and is just a few Kilometers inland and 45kms from the holiday resort of Malaga and 180kms from Almería.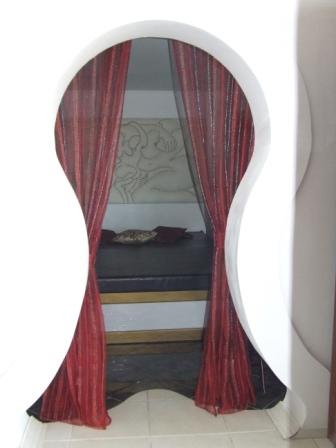 Due to its location the resort has 320+ days of sunshine every year and makes an ideal location to escape the cold of northern Europe.
Get pampered all day in a beautiful environment where you really get totally relax in a casual atmosphere
The resort offers 14 elegant rooms for couples. Everything is included in the price. Breakfast, a light lunch, all drinks and for a small price extra you can enjoy dinner at night, the culinary treat prepared by the chef.
Couples who want to escape the crowds of the Costa del Sol will feel right at home at Hacienda La Macarena, surely because erotic freedom plays a major part. This internationally oriented resort is a 'secret place' for everyone who wants to enjoy all pleasures of life in any field.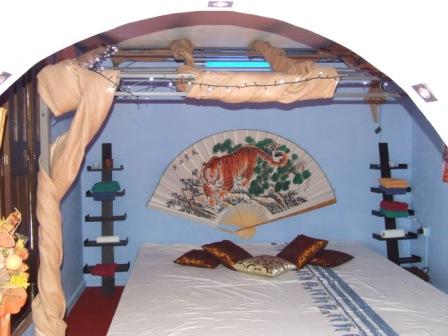 Your swingers holiday at La Macarena is hosted by Jacques, Biny and Sven
To find out more about La Macarena swingers resort and to reserve your swingers vacation visit their website at La Macarena We hope you have a great holiday
Jo & David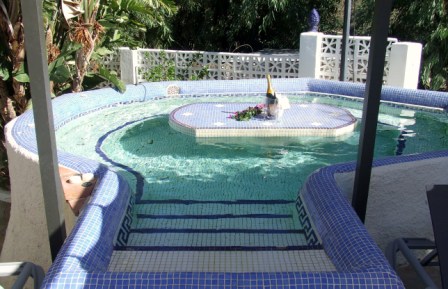 ---